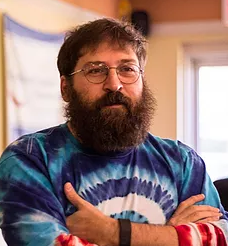 Leonard Presberg has represented Post 4 (formerly 5) on the Fayette County School Board since being appointed in December 2011. He was elected to four year terms in 2014 and 2018.
Leonard currently serves as the CFO for Women's Medical Center, an Obstetrics and Gynecology practice located in Tyrone. He is also a former Montessori pre-school teacher, the Headmaster of a Place-Based Montessori School, and a local attorney.
Currently Leonard is on the Board of Directors for Fayette Votes, which promotes voter registration, serves as the Chief Bard of the Red Clay Festival, a local storytelling festival, and as President and Founder of the Association of Secular Elected Officials. He has formerly served as the Chair of the Fayette County Democratic Committee, Treasurer for AVPRIDE, and on the Fayette County Advisory Board for the United Way. He has also served as a PTO officer, and as a coach and volunteer in various youth sports leagues.
A Fayette County resident since 1997, Leonard moved here so his wife of 30 years, Elizabeth Moore, could pursue the family business as a local obstetrician and gynecologist. Leonard and Elizabeth have three children who all graduated from Sandy Creek High School.
Leonard graduated with a BA from Oberlin College and a JD, magna cum laude, from University of Richmond.
STAY CONNECTED
Sign up for the newsletter!