A Big Win, Thanks to You!
Leonard Presberg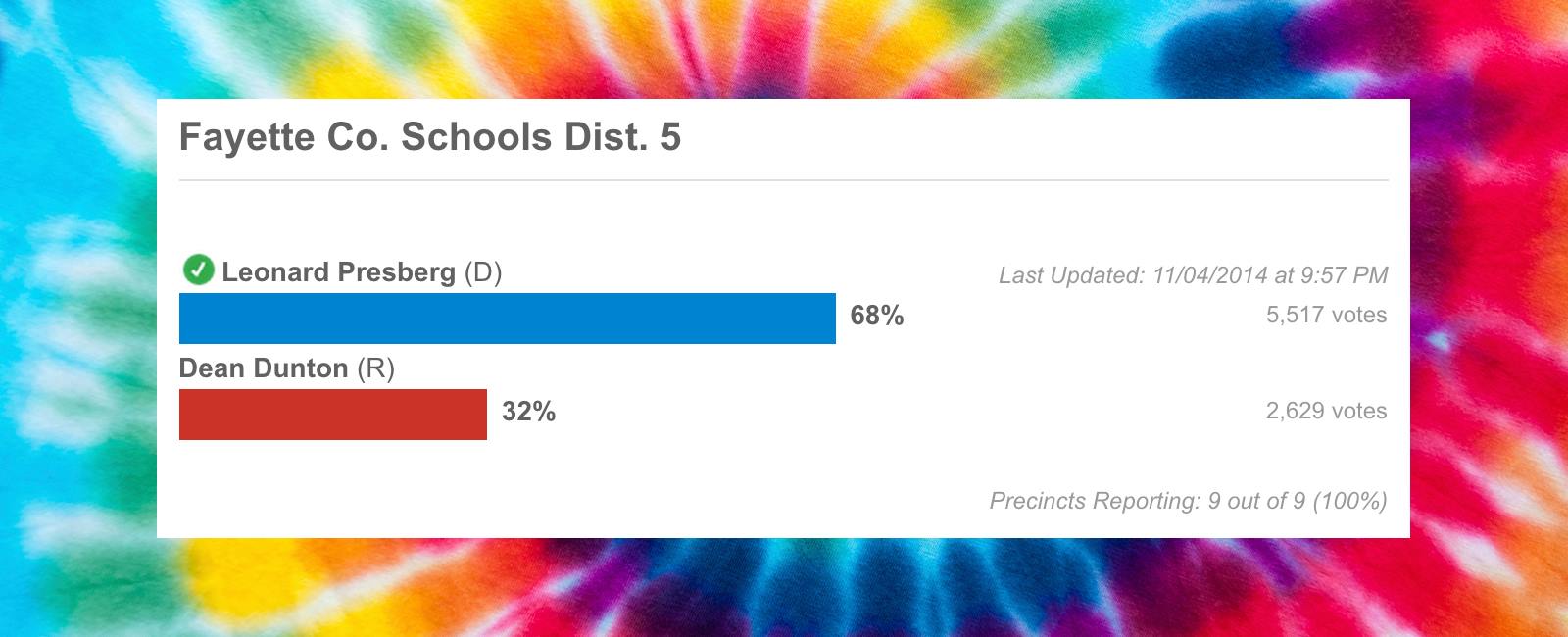 Thank You.
We won big on election day thanks to your support. We won because of your belief in the importance of our public schools and the world class opportunities we can create here in Fayette County.
Election day is over. We worked hard knocking on doors, making phone calls, and talking with our friends and neighbors. But the work is not done. We must continue to battle everyday to make our schools the best they can be. We have leaders in this community who think "it would be a step backward to alter the model established in 1976." I think 1976 was a long time ago and we need to be thinking about our children's future.
I'll keep you up to date with these email newsletters or you can get regular school information, news articles, and pictures of my kids on Facebook.
Thank you again for all of your support. And I can't wait to continue working for our kids.
Leonard